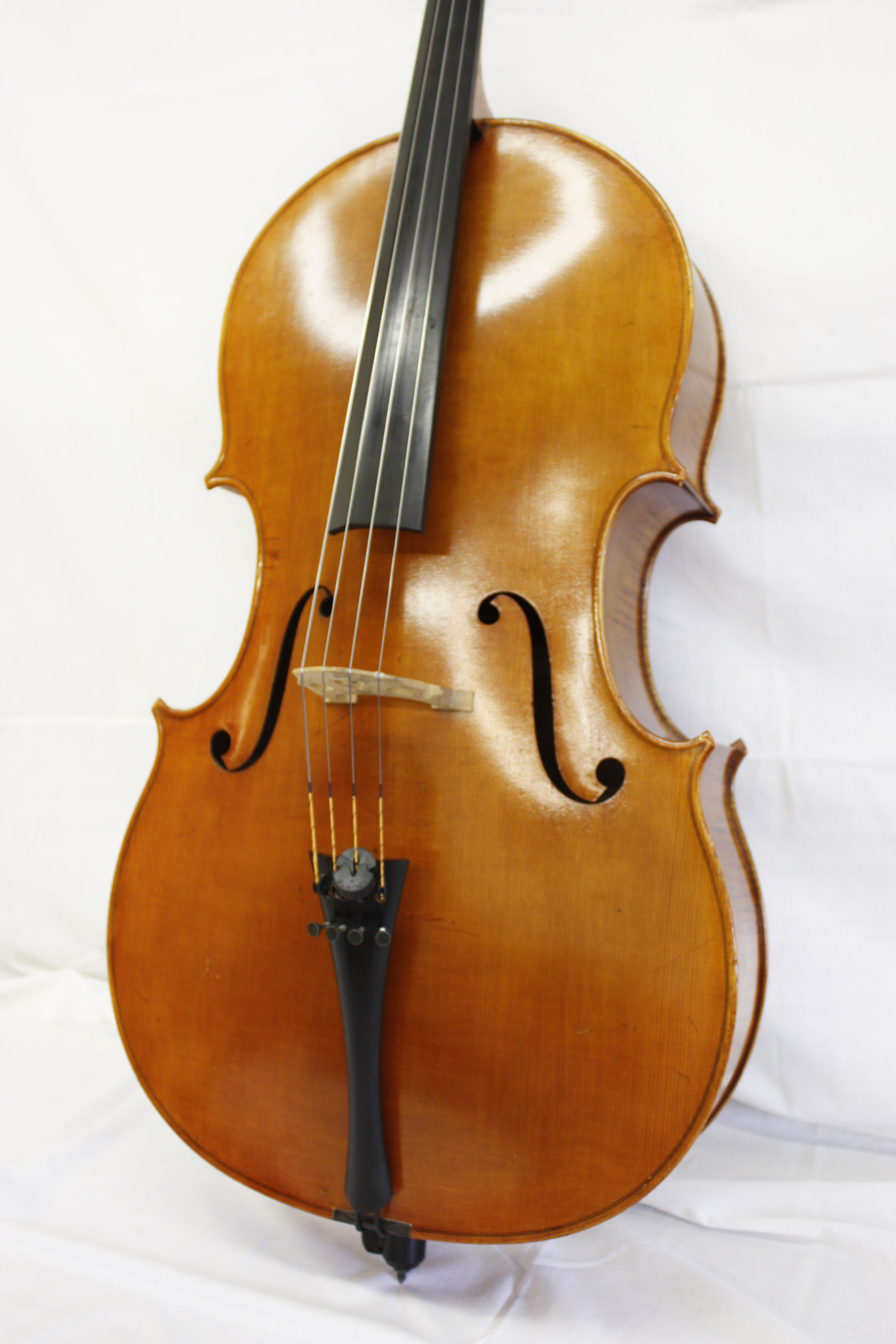 For sale is a Full Size Size Michael D. Goronok Cello with a carbon fiber case and two bows.
This beautiful instrument was handcrafted in the Cleveland workshop of Michael D. Goronok in 1999. In pristine condition, the finish is a golden brown with a stunning fine grain. It also has an exquisite two piece back. This cello stands out with a warm and full expressive sound that projects to the back of a room – perfect for any advanced player! This cello is recommended for the advanced, advancing, or professional player.
This truly is an exceptional instrument – you won't come by a cello like this very often!
Michael Goronok is one of the top makers in the United States. The cello is located in Columbus, OH. If you are interested in more information, please e-mail, call or stop by. The cello is located at:

Lev's Pawn Shop
3446 E. Main St.
Columbus, OH 43213
PHONE LINE 1: 614-231-1688 (Option 1)
PHONE Line 2: 614-733-9466
HOURS: 9:00am to 5:30pm
MONDAY – SATURDAY
Our asking price is $11,000. Included are the carbon fiber case and bows shown in the photos.